Flawlessly beautiful skin  doesn't have to come about from spending hours on applying layer after layer of concealer and foundation! Naturally glowing skin is within your reach – you just need to commit to giving your skin the TLC it deserves.
Read on for some skincare tips, lifestyle changes, and home remedies to get your skin to glow from the inside out.
1. What Basic Skincare Tips Do I Need For Glowing Skin?
2. What Else Can I Do To Get Naturally Glowing Skin?
3. What Are Some Home Remedies For Glowing Skin?
4. FAQs: Glowing Skin
What Basic Skincare Tips Do I Need For Glowing Skin?
Following a CTM or cleansing, toning, moisturizing routine is the first step to healthy glowing skin . Make it a part of your life and you're sure to see a positive change in the way your skin looks and feels!
– Cleanse
Thinking of reaching for those face wipes? Stop! While wiping your face seems to be the easy way out, most face wipes are loaded with chemicals which could do your skin more harm than good. Also, scrubbing and pulling at your skin, especially the delicate skin around eyes, is a big no.
Say no to soaps as they strip the skin of its natural oils and dry it out, causing skin to break out. Soaps also disturb the pH level of the skin . Invest in a good facewash that is gentle and suits your skin type. Use lukewarm water to lather up and rinse your face as it can help open skin pores. Note that hot water can make skin dry.
Rub the cleanser onto your face gently – you might want to lather up a second time to clear grime or makeup build-up. Be sure to not over-cleanse your skin as doing so can cause it to become dry and break out. Cleanse your face once in the morning and evening; if you have oily skin, simply rinse your face with water and pat dry to control oil between washes.
Remember to wash your hands with soap before you begin your cleansing ritual – you don't want to transfer germs and dirt to your face. Never rub your skin dry after rinsing; dab at it using a clean, soft towel or allow to air dry.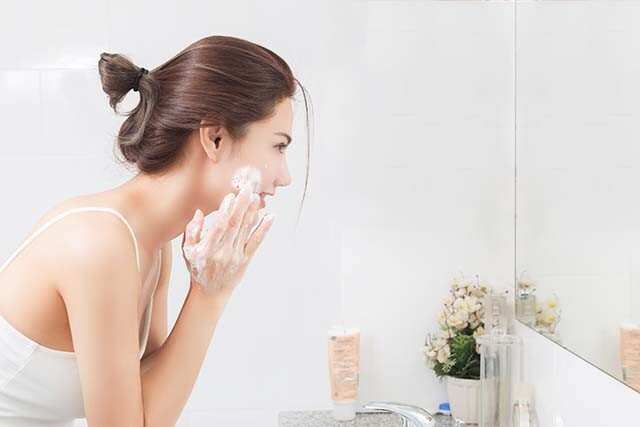 – Tone
Toners serve to remove traces of dirt or makeup left behind by your cleanser. They also restore the pH of your skin, control acne, and shrink pores. Astringents and alcohol-based toners can be harsh on your skin by causing excessive dryness. When picking a toner, go for one that is free of alcohol and with ingredients that suits your skin type.
If you have acne-prone skin, a toner with alpha hydroxy acid (AHA) will be your best bet. Toners with ingredients like hyaluronic acid, coenzyme Q10, glycerine, and vitamin C work well for normal to combination type skin . Watch out for toners that are advertised as 'natural' as some ingredients might irritate your skin.
Bear in mind that using a facewash and toner together can be too much for sensitive skin . Toners aren't a replacement for cleansers so if you find your skin is breaking out, use milder products or skip the toner altogether.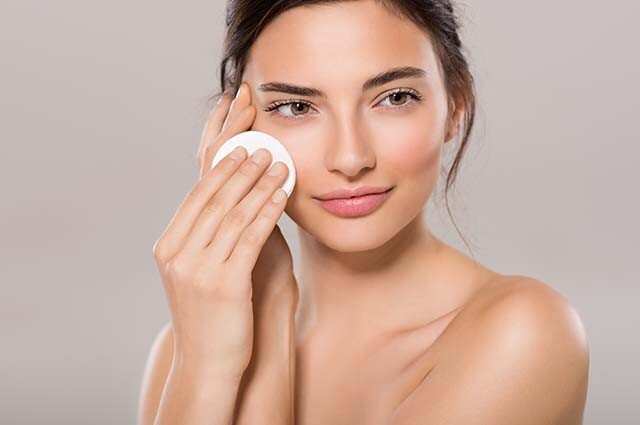 – Moisturise
Moisturiser is important for all skin types, even oily. Yes, you read that right; the key lies in choosing a product that works for your skin. Moisturisers work best when applied to clean, damp skin – this not only helps your skin absorb the moisturizer well but keeps moisture locked in for a longer time too.
Massage moisturiser onto your face gently. During the day, use one that also offers sun protection; at night, use a nourishing moisturizer that soothes and repairs your skin. While oils provide intense hydration, they alone are not sufficient to keep skin moisturised. That's because oils are emollients that work on the surface of the skin, whereas moisturisers contain humectants that draw water molecules into the skin and keep it hydrated.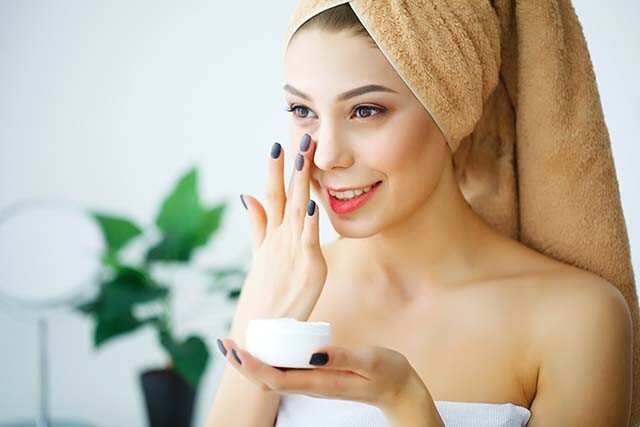 Always layer on your products in the correct order – if you're using acne medicine or treatment serums, start with cleanser, followed by medicine or serum, and end with moisturizer. In addition to following the CTM routine religiously, do exfoliate your skin – not just face, but head to toe – once a week or according to your skin's sensitivity level. Exfoliating regularly sloughs off the outer layer of dead skin cells that make your skin look dull and lifeless.
When exfoliating your face, steer clear of the delicate area around your eyes. The skin repairs itself during the night so the best time to exfoliate is in the morning when you can scrub away all the build-up of dead skin cells.